Notice
Thank you for allowing us to serve your banking needs! Due to bank regulatory changes, we will no longer be able to accept improperly endorsed checks via mobile deposit. To help ensure your mobile deposit is accepted, please include the following endorsement on the back of your check when completing a mobile deposit:
For mobile deposit only
Tri City National Bank
Your signature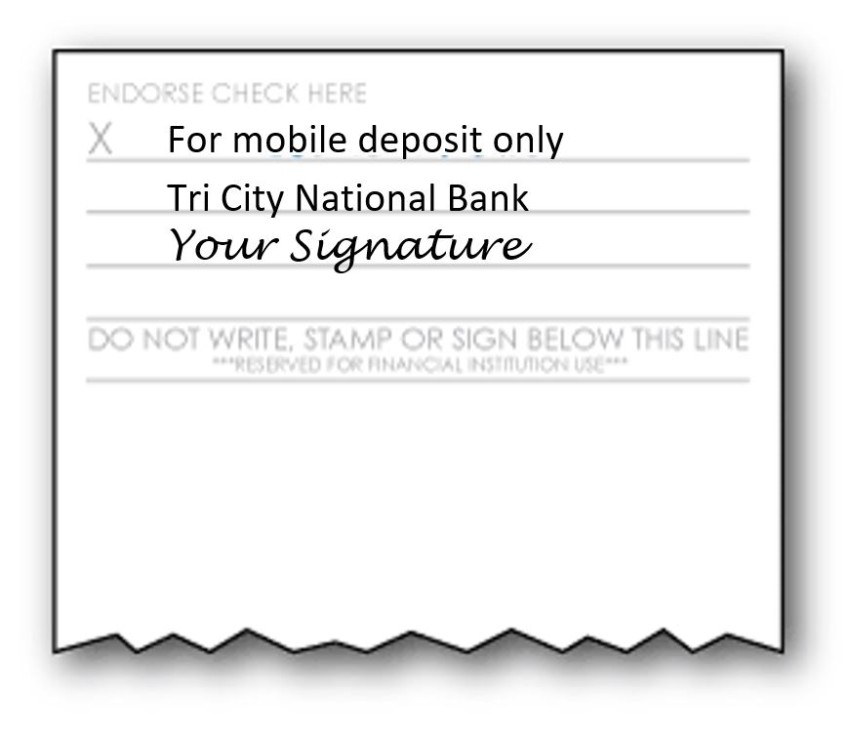 If the back of your check is missing this endorsement, the mobile deposit will be declined.
If you have any questions, please feel free to contact us at 414-874-2489 for further assistance. Representatives are available Monday through Friday from 8:30 a.m. to 6:00 p.m. and Saturday from 8:30 a.m. to 2:00 p.m.
Thank you for choosing your hometown bank.